Our gallery has a wide selection of home building plans. We invite you to view the building design gallery of Builder's Plan Service in Hampstead, NH. Our experts visit the homeowners, following an appointment, discuss the requirements and develop a plan right in front of the client. This enables us to realize the dreams of our customers.
Addition and Remodel, Essex County, MA
This client wanted to create a second floor bedroom for a child who was moving back in and decided to turn the third floor into an apartment in order to pay for it.
In addition to the third floor apartment, we included a shared deck off the kitchen, a patio, and a two car garage as well as a new front porch and a front balcony.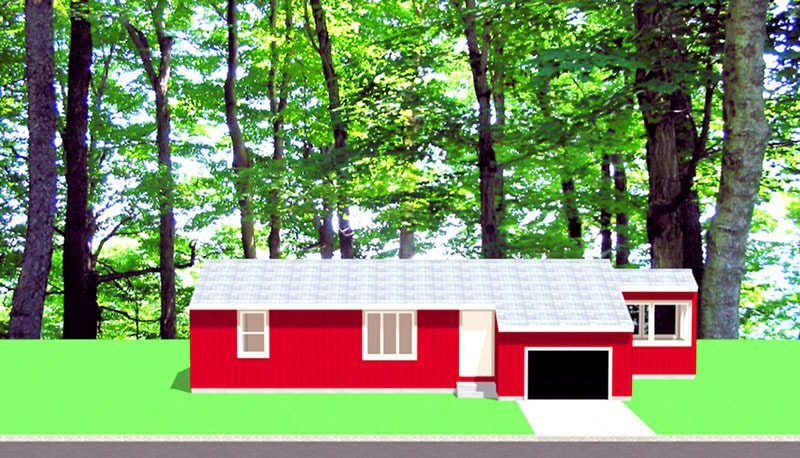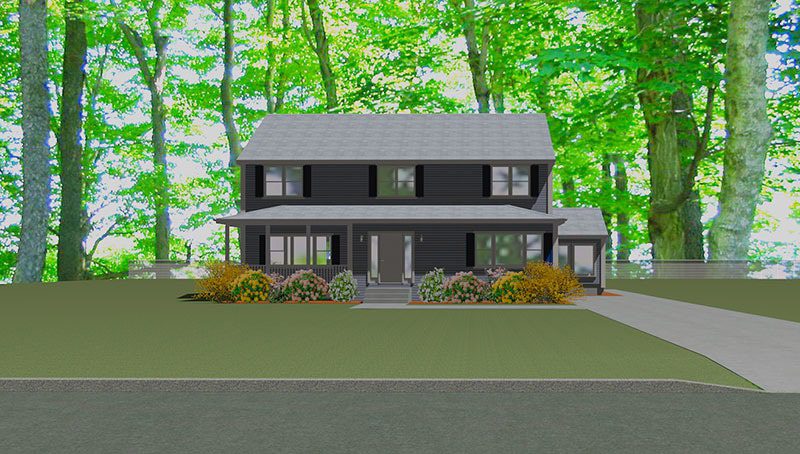 Second Story Addition, North Shore, MA
This couple wanted to create a master suite on the second floor. We included a full shed dormer in the rear to allow for full headroom. The master bedroom is large enough to include sitting and work areas, as well as a slider to the new balcony in the rear to take advantage of some great water views.
The master bath features Jack and Jill sinks, a large shower with a bench seat as well as a soaking tub.
Finally, a dressing room featuring a tremendous amount of built-in storage for clothing, jewelry, shoes and accessories.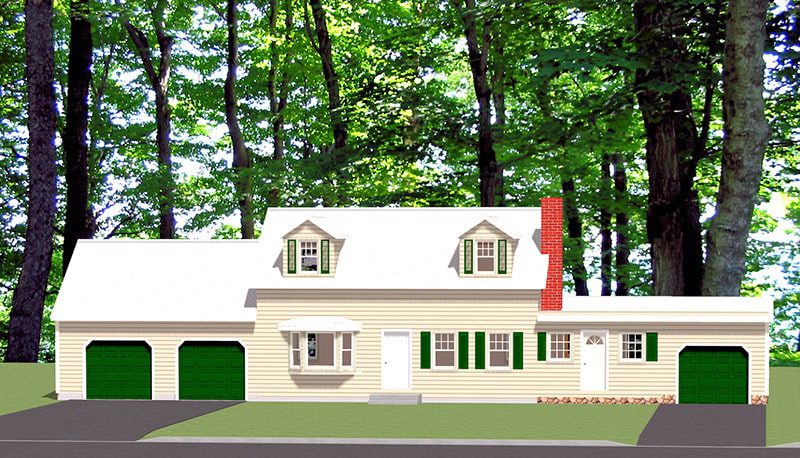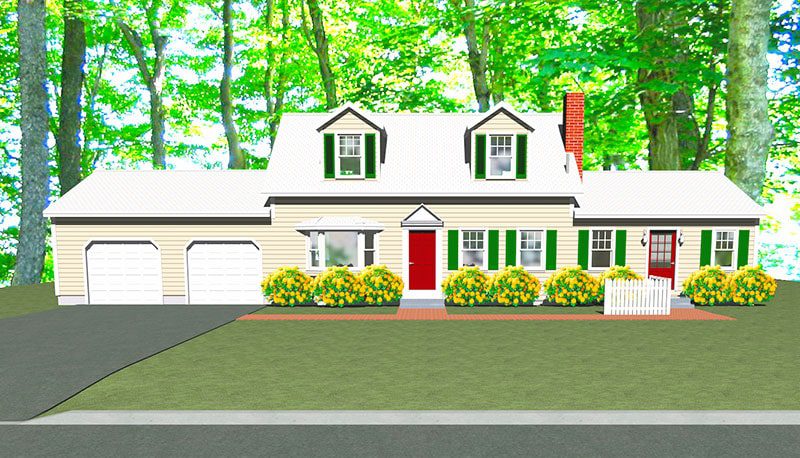 Second Floor and In-Law, Metro West, MA
An old cape that had seen a number of additions over the years and was in need of renovations and cosmetic work.
We started planning to remodel/add on to the first story, turning what was once just a wide hallway into a sunroom overlooking the patio and pool and turning the former home office into a family room.
However, after more discussion we found that a grandmother who lived in Massachusetts in the summer but wintered in Florida might want to become part of the project.
We re-worked the original design, adding a second story with a large home office (husband and wife both worked from home) as well as an in-law with ensuite bath.
We also incorporated some Greek Revival features in the gable that faced the patio/pool area as well as a balcony to allow grandmother outside access while maintaining a sense of privacy.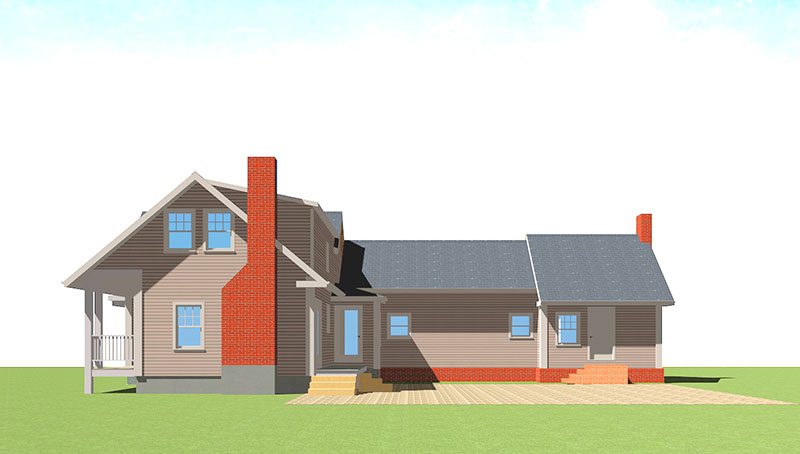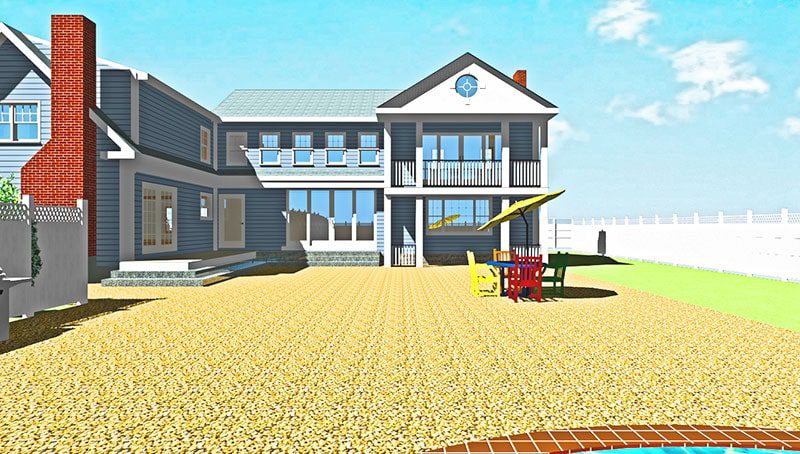 In-Law Plus Second Floor Addition, Essex County, MA
The dad of this family had both a mom and a dad who needed to move back home. The growing family included two high school age children who were home schooled and the house had an awkward kitchen/dining room that was badly in need of remodeling.
Normally an in-law has its own small kitchen, but given Grandma and Grandpa's health, the family decided that a cooking area would not be necessary. We were thus able to go with just a bedroom, dressing area and bath.
We raised the roof (using a shed dormer) to add two bedrooms, created an in-law suite out of the old kitchen/dining area on the first floor. We added a kitchen and a learning/craft area where the original porch and storage area were located.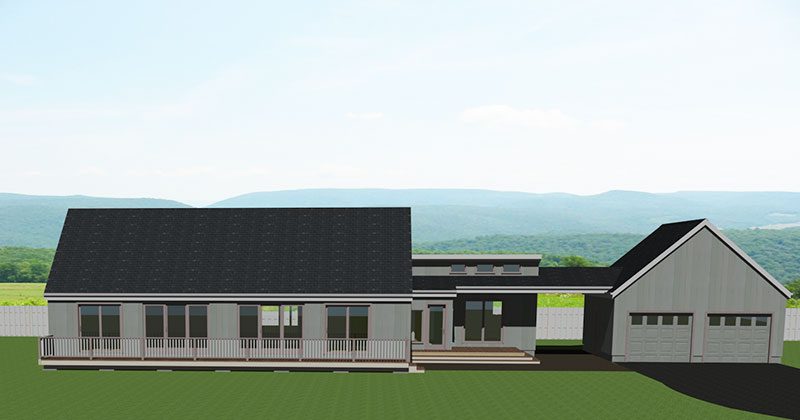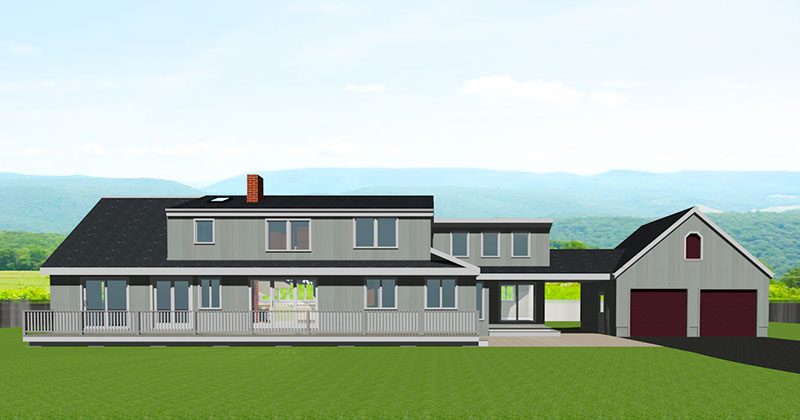 In-Law Apartment, Rockingham County, NH
In-laws are becoming more and more popular. Most towns have drafted specific by-laws governing their construction. In this town, one of the requirements is that the door to the apartment may not face the street.
We designed a bedroom/bathroom/kitchen addition to take advantage of the allowed square footage (most town ordinances limit the total square footage of in-law apartments as well).
Because the in-law occupants do not generally entertain, we reduced the living room but based on grandmom's wishes we included a large walk-in closet with a dressing area.