Builder's Plan Service House Call Program
A fun and exciting program where you get to
participate in the design of your construction project.
We are pleased to introduce our house call program, designed to improve communication, reduce misunderstandings, increase client participation and provide clients more "ownership" of their designs.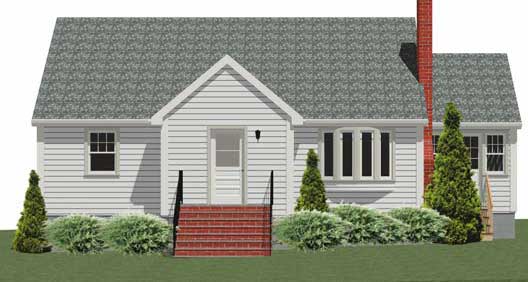 In-law cape, before
An in-law project before…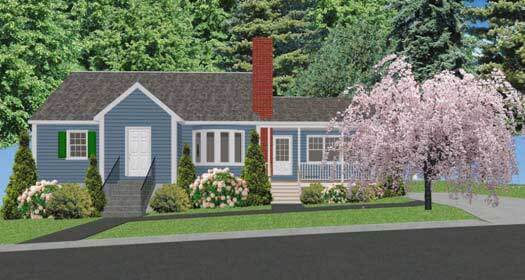 In-law cape, after
…and after. You can see the floor plan changes further down on this page.
A traditional initial design session consists of:
The designer conducting an extensive question & answer session with the client(s) after which…
The designer going back to the studio and tries to turn the Q&A session into a design and…
The designer again meets with the client(s), who often experience a syndrome we describe as:
"Yes that's what we talked about but it's just not what we wanted."
It's a common problem. The house call solves it.
Active Client Participation and 3-D Visualization Solve the Problem
The normal method has two problems. First, the client is not there with the designer to provide feedback. Instead the designer relies on notes taken during a question and answer session conducted earlier. No matter how good the Q&A session and how well the designer listens, it is not the same as having the client there watching the design unfold.
The second problem is that designers and builders have spent years looking at 2-D line drawings and visualizing 3-D structures, but you likely have not. Our 3-D software enables us to sit at your kitchen table and for you to see, almost immediately, the results of your design requests. This feedback helps foster better communication and helps designer and client work together as
a team (our project) instead of adversaries (my home vs. my design)
Ask yourself which image conveys a better understanding of the project?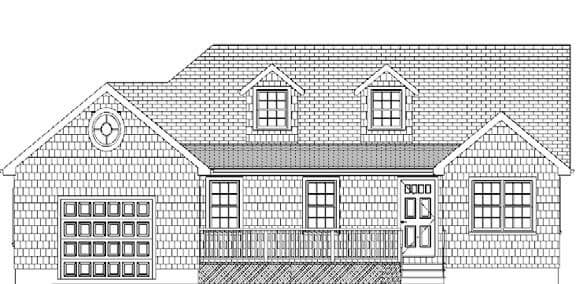 Traditional line drawing
Does this help you understand the project as well as you would like?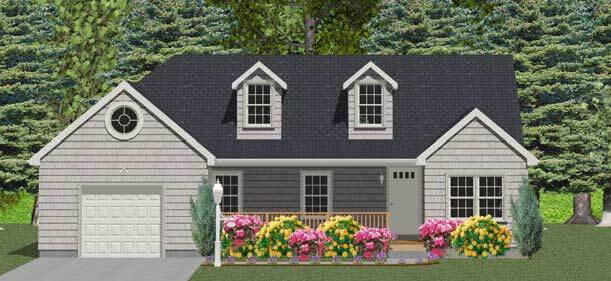 Full color 3-D image
Or does this help you understand it better?
We think you'll agree the 2-D line drawings are no match for full color 3D.
Remodeling projects illustrate the strengths of the house call approach. By doing the design session with you instead of simply for you, we are able to produce a design that immediately has your approval, rather than spending hours (remember, time is money) designing something you don't want. This allows us to finish the initial design phase more rapidly and with assurance that we have achieved agreement on the design.
This process saves time and money in avoiding re-design, money which can be better spent later on another part of the project. (you know, like
that Jacuzzi you've been dreaming about.)
Kitchens and baths are the most popular remodeling project in America. The house call is the perfect answer for these projects because the solutions to the design problems are best presented visually. We can explore several different design possibilities in a single design session, eliminating "buyer's remorse" and increasing your comfort level.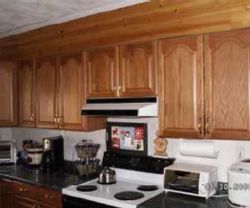 Having people tear out and rebuild your kitchen or bath is stressful enough. Wouldn't you be more comfortable if you knew for sure how your project would look when they're finished?
Floor Plans, Before and After
These plans illustrate the level of detail we can convey in the three hours the average house call takes. When you see these, don't you have a feeling of confidence that you know what you're getting? Your house is normally your largest, most expensive asset. Shouldn't you know how your project will look before you begin?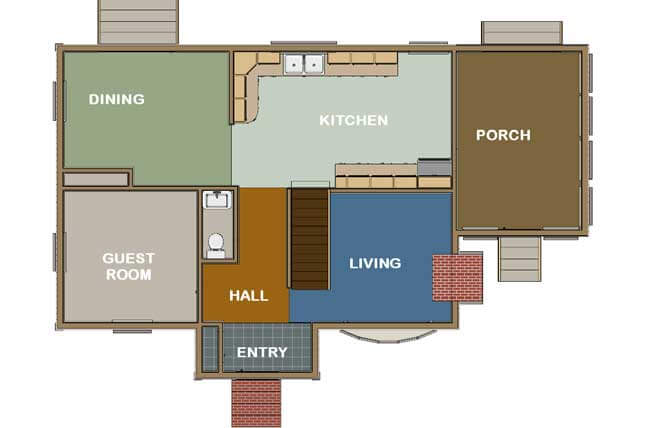 In-law cape remodel, before
Floor plan of the cape is shown above.
This family's fairly standard cape with a porch was not big enough to accommodate Mom who could not live in her own house any longer.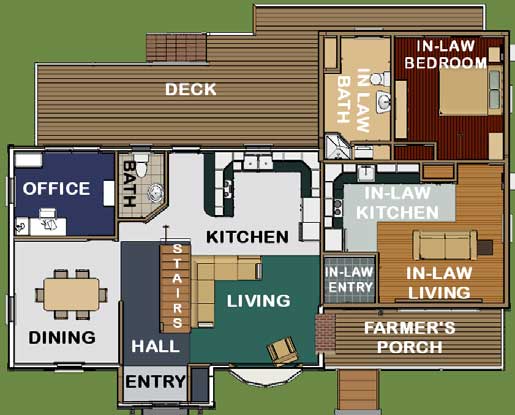 In-law cape remodel, after
When we were done we had an in-law that everyone loved.
The goal in an in-law is to separate but not isolate, so mom has her own space but is just across the entry from the existing living room and kitchen.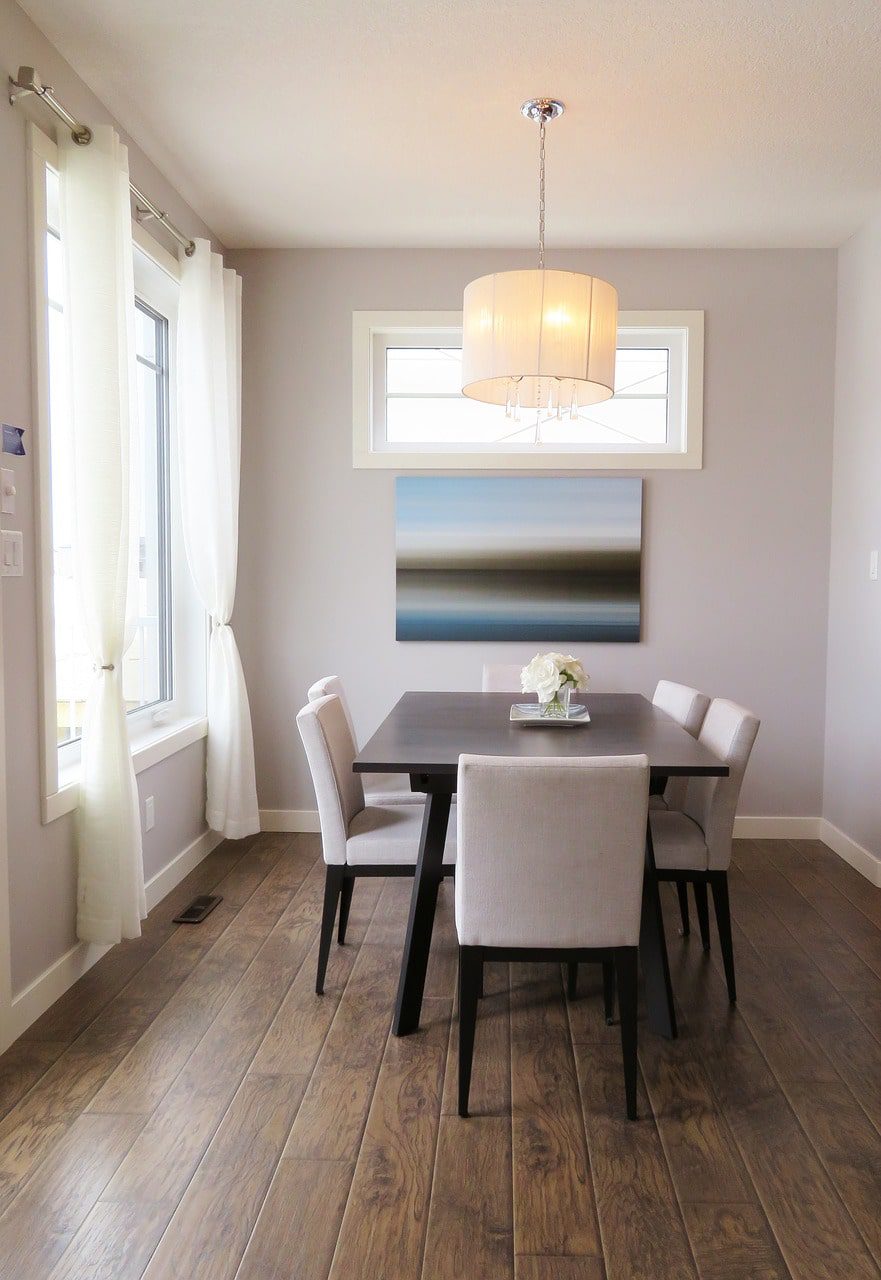 Whatever your needs, we can help you bring them into focus. You can determine how your priorities are communicated as your project unfolds at your kitchen table. You can modify, you can delete, or you can take a completely different direction depending on your reaction to the design you see growing on the screen right in front of you.
When we're finished you'll have a design you love and we'll have a design we can develop to bring you your project the way you want it. You can be confident in your design, knowing that you have thought it through because you were part of the design team that created it.
After the House Call
Designing a project is a three part process:
The conceptual design, which we start in the house call
Design development, where we add finishes, textures and other information to the plan
Construction documents, in which we prepare the plans for permitting and construction.
You can decide if you want to proceed with your project or if you'd like to take some time to think it over. No pressure, no time limits. You're in control, you have a design you love, and you can proceed whenever you decide you're ready.
The House Call – Included
We will send you the following, by mail, on 11 x 17 (or 13 x 19) paper:
Floor plans, dimensioned and to scale, for each floor we work on
Elevations, one each front, rear and two (2) sides to scale
Foundation plan, to scale, if needed
We also include (via email) a "doll house" view (see page 5) and additional full color images as needed to demonstrate our design direction and intent.
The House Call – Not included
A house call is not a home inspection, which can only be performed by a licensed home inspector, nor is it a structural analysis, which can only be performed by a licensed structural engineer.
The documents we send you are design documents, not construction documents. They are not adequate for obtaining a building permit nor are they sufficient for construction, They require a significant amount of detail before they can be used for such purposes.
House calls, like construction projects, come in different sizes:
small
kitchens/baths/one room remodels
$725.00
medium*
additions (one room)
$850.00
large**
multi-room additions/remodels
$995.00
new homes***
$1295.00
* includes one additional hour of studio time
** includes two additional hours of studio time
*** includes three additional hours of studio time
Travel is included up to one hour each way from Hampstead, NH
House calls done on the weekends or in the evening will incur an additional charge of $100.00. Such scheduling is at Builder's Plan Service sole discretion.
When a measuring session is required prior to a house call a fee of $99.00 in addition to the cost of the house call will be charged. This fee must be paid in advance. We accept credit/debit cards.
Please note: house call fees are due at the beginning of the design session
My dad always told me that the more effort you put into something the more you'll get out of it. The following will make the house call more productive for you.
Have all the decision makers present
This is for your benefit. We get paid for the house call even if your husband or wife is not there and later decides he or she hates your design. Make life easy. Have everyone who will be involved there.
Clear the table
Or wherever we'll be doing the work. We'll also need an electric outlet.
Remove distractions
We think your children/pets are adorable too, but you'll get more done if you arrange to have your time uninterrupted. Three hours can go by very quickly.
Think about what you want
And equally important, think about what you don't want. The house call is designed to allow changes and modifications to the design, but the more decisions you have made ahead of time the faster we can arrive at that design you'll love.